Our Story
Stillwater Cold Brew was founded in Gatlinburg, TN by a dear friend and business mentor of mine. As time went on, my friend and mentor asked if I was interested in taking over Stillwater Cold Brew. Being the coffee lover that I am, how could I resist! At the beginning of 2018, I took over and moved Stillwater Cold Brew to the greater Nashville area.
My name is Will Ballard, president of Stillwater Cold Brew. I was previously in the corporate world, then later on, found the sweeter side of life and decided to help my father run a chocolate factory. Now it is 2018 and here I am today!
Coffee has always been a passion of mine. I could not have gotten through college or life without it. Being the coffee connoisseur that I am, I have tried my fair share of coffee and never really liked iced coffee until I came across Stillwater. Now I just spend my time drinking cold brew and eating chocolate.
Meet Libby
I wanted to honor my father some way through this business. Without his help I would not be where I am today. It would take me two lifetimes to repay my father for all he has done and taught me. I wanted to create something that would recognize him and something he loves.
So, meet Libby! Our family dog and my dad's pride and joy. He may even love her more than me, hard to tell. Their friendship is the epitome of man's best friend, symbolizing what we want our coffee to be for our customers.
Libby is our logo, and yes, that is actually her!
Brewing Stillwater Cold Brew
Stillwater Cold Brew is brewed in a town just outside of Nashville, TN. We consider ourselves a microbrewery, just a small brewery whipping up coffee every day. Our cold brew is made up in small batches to ensure we are giving our customers the perfect cup of coffee.
Making the perfect cup of coffee can be tricky, but we have figured it out. We have a proprietary brewing process mixed with fresh pure water giving you the premium cold brew you are looking for. Smooth and bold without the bite of bitterness and acidity.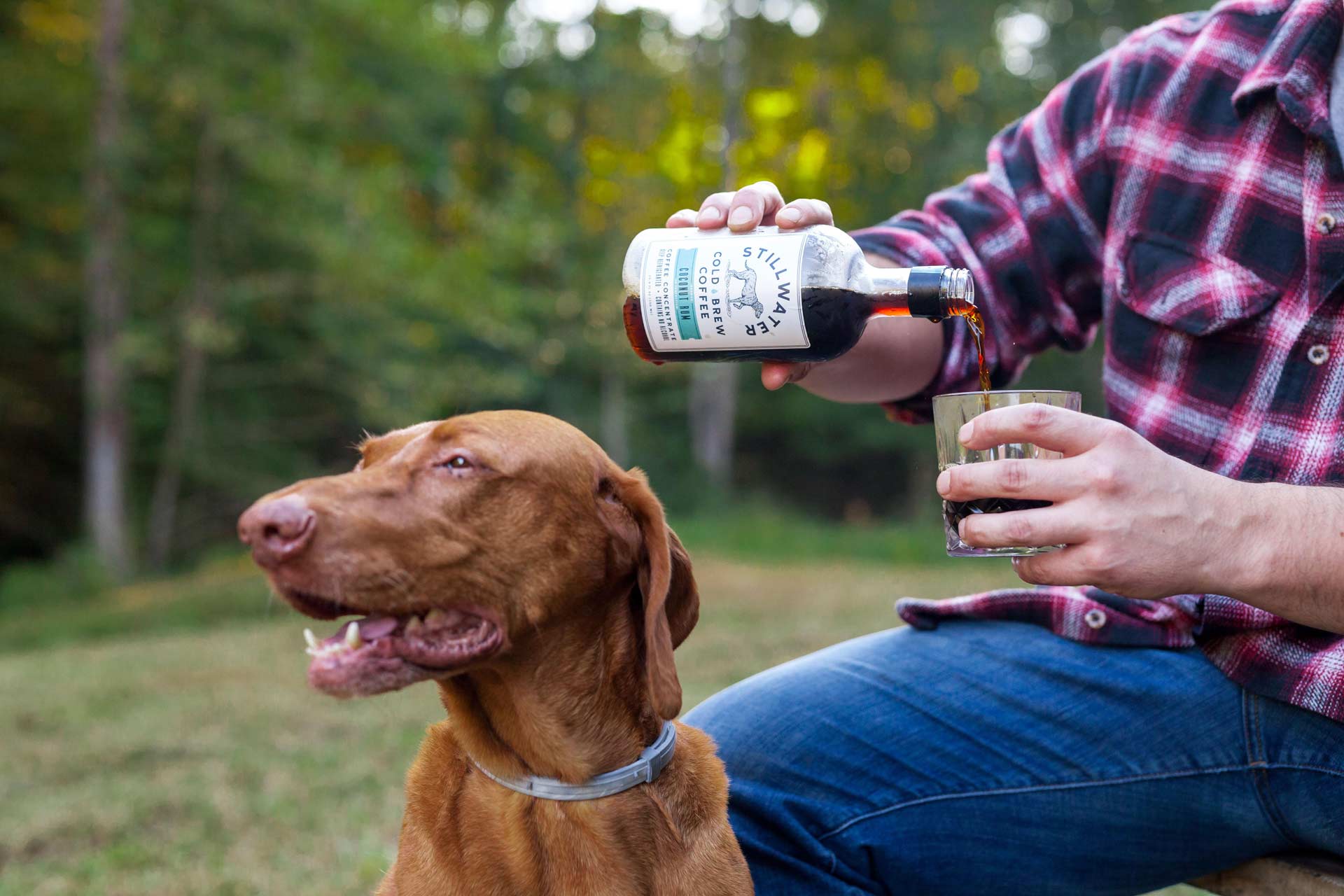 Your favorite new coffee is waiting